Hiya folks!
Welcome to our Very First Blog Hop at
Winter Wonderland
running from today 31st January until next Saturday 6th February 6pm uk time.
We on the DT have some scrummy candy on offer for you, and we have some fabulous brand new sponsors offering even more scrummy candy this week too!!
The Lovely Nikki from Bunny-Zoe Crafts is generously offering up this prize (one mixed bag of iridescent pearls, one mixed bag of charms and this gorgeous wags n whiskers stamp) to one winner. Thank you Nikki! Check out
Nikki's Shop Here
, and
Nikki's Blog Here
you can also find where to purchase the gorgeous stamp Nikki is offering as part of her candy
Here at Wags and Whiskers
!!!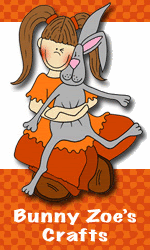 The lovely Christine from
Sketching Stamper
is generously offering 4 single digi images to one winner! Thank you too Christine. You can check our
Christines Digi Stamps Here
, and
Christine's Blog Here
Our theme for this Hop is .....
"Candy Cane Red and White"
To qualify for any of the prizes on offer on each of the DT Blogs and for the prizes on offer from our sponsors, you have to leave a comment for each DT member on their Candy Cane Post, and Join the Challenge this week.
Very importantly though, your card or project can ONLY be for this challenge - combining with other blog challenges will disqualify you from the chance of winning a prize.
You don't have to use Candy Canes but a theme of Red and White is a must :O) We hope you decide to join in with the fun!!! There will only be one prize for each winner!

You should have come here from the lovely Teri Pocock. If you have then you are on the right track! If you have not, then nip back to the start at Winter Wonderland, where you will get a list of the hop order.
So, on to my project for this blog hop. I made a simple truffle box using an old template that has been hanging around waiting for use. Can't remember where it came from now, but it's off one of those freebie download sites on the net I'm sure.

All I did was print the template out on the back of a piece of already printed cardstock, cut out the shape, scored, folded and stuck it all in place. Then I printed out this cute doggie image that I bought at Scrapbooking Mad as part of a set. I stuck this on, and added some red shiny bits from the Xmas box (which is still waiting to go in the loft!) and there you have it!!

Now, as part of the blog hop we are each offering some candy. All you have to do to be eligible for this candy is make sure you leave a comment on all of our blogs, and be sure to make your project just for this blog hop - simple!

Here is my candy then:



Five sheets of lovely Christmas Die-cut Dufex images, borders and sentiments. Just love that shimmery effect you get with Dufex - yummy.
Your next hop will take you on to the lovely Avril Ann's blog. The hop will stay open for the rest of the week until Saturday 6th February, so Good Luck folks!!